The Tape Op Test
Yes, a standard CD samples the audio at 44.1kHz.
Question 14

What is the bit rate of a standard CD?

24-bit

48kHz

12-bit

16-bit

44.1kHz

96dB

44.1dB

x

48dB

x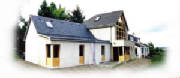 The quiz is optimised for Internet Explorer. When using other browsers, you may find that the buttons do not match up to the questions precisely.