The Tape Op Test
Yes, the AES stands for the Audio Engineering Society.
Question 4

What does the letter S stand for in LCRS?

Sound

Spectral

Semiconductor

Sustain

Square

Slip

Society

x

Signal

x

Surround

x

Second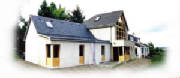 The quiz is optimised for Internet Explorer. When using other browsers, you may find that the buttons do not match up to the questions precisely.