Desk

Amek Media 51 with 64 channel strips and automated surround sound

56 channels of dynamics
Full surround sound panning

Recording

Radar 48-track (Backup to two DVD-Rs, fully ProTools, Nuendo, MOTU etc. compatible)

ProTools on G4 with 24 IOs and all plug-ins
Phillips CD-R
Tascam DAT
Tascam cassette duplicator

Mics

2 x Neumann M149
4 x Neumann TLM 103
2 x AKG C414 BTLII
2 x AKG C391B
4 x Shure SM58
20 x Shure SM57

Monitoring

Genelec 1029 5.1 system with twin subwoofers
8 x JBL 225
5 x WPA 1.2 KW amps
3 x Behringer EQ
Behringer Eurodesk
4 x Behringer HA4400 headphone amps
4 x AKG 240M headphones
4 x AKG K240DF headphones
4 x AKG K270S headphones
16 x AKG K55 headphones

Outboard

Lexicon 960L reverb system
Eventide DSP 7000 Ultra Harmonizer
TC Fireworx
The Pod Pro
Antares Autotune ATR-1
Aphex Aural Exciter 204
SPL Kultube
SPL Transient Designer

Lighting

JB 1612 controller
4 x JB 250 scanner/projector
2 x JB Variscan 4 EV 1200 scanner/projector
8 x Par 64
8 x Par 56
Antari Z1200 fog-smoke machine
Le Maitre & Safex pyrotechnics

Video

Canon XL1 camera
Panasonic EZ1
Panasonic EZ100
Hague 15' jib
Matrox DigiSuite with C&P workstation and IBM RAID array

Synths

Korg Triton ProX
Korg Karma
Prophecy
MS2000

Drums

dDrums with cymbal-set
Pearl StudioMaster/Paite cymbals
Roland Handsonic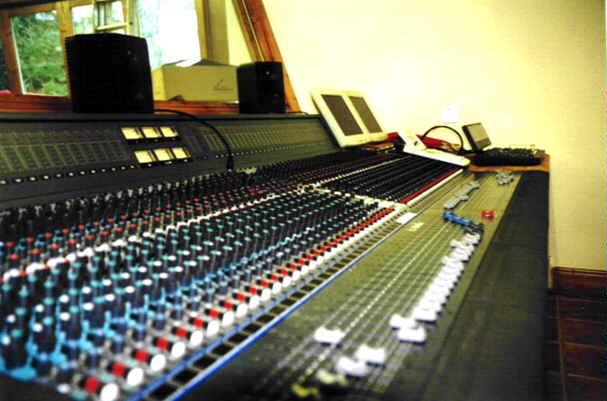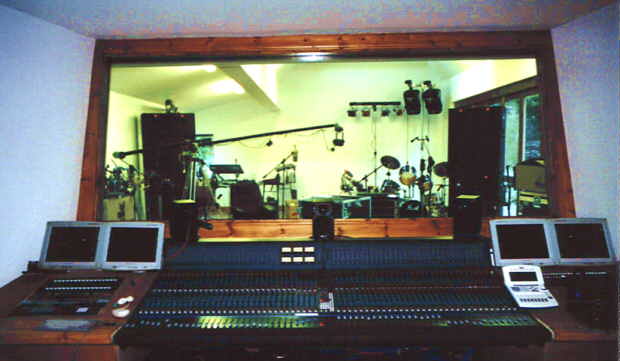 We asked 100 potential customers what they wanted to have in a studio. That's why we have the best reverb (960L from Lexicon) the best mics (Neumann 149s) and the best effects (Eventide 7000, TC FireworX).

We do not have rows of outboard dynamics and mic preamps. We bought a good desk instead. The Amek Media, designed by Rupert Neve, with some of the most beautiful EQ you'll hear anywhere and with 56 channels loaded with eight dynamic processors each.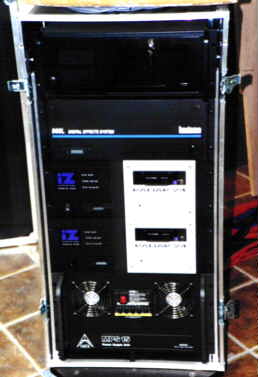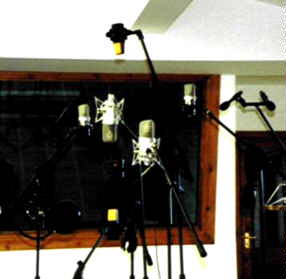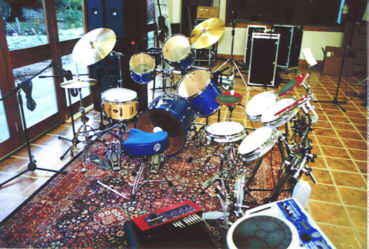 If you are a struggling musician, check out our special rates on the prices and bookings page.