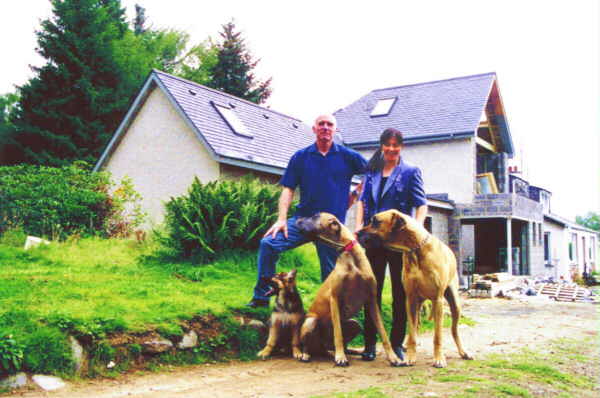 The Byre Recording Studio is owned and run by Andrew and Mechthild Graeme. Andrew takes care of the running of the studio, whilst Mechthild is responsible for the administration and bookings.

Andrew began his career as a tape op and runner, opening his own studio, called Eifel Audio, in Germany in 1979 in the little town of Speicher in the Eifel Mountains south of Bonn.

The business expanded and Eifel Audio became a leading provider of small PAs and mobile recording rigs. Working with several German TV companies, Eifel Audio was a part of the great expansion of private television in Europe. At the same time Andrew was in demand as a writer on the German studio and broadcast scene and has been published in several UK and US magazines.

This work lead to becoming a freelance engineer and also work as a consultant for leading audio and broadcast manufacturers. The business expanded and came to the notice of a leading media research group who made an offer to buy the business and take over the existing staff.

This gave Andrew and Mechthild the opportunity to come to Scotland to create the kind of facility that is more than a recording studio and is fast becoming a centre for musical excellence in the Highlands.