We can mix your project according to your instructions!
More and more home recording customers are asking us to mix their projects.
Move some air!
With the growth of home recording, more and more customers are asking us to mix their projects down in analogue. If you are recording in a small home studio, the easy and cheap way to get the sound of a guitar stack or a Leslie cab, is to send us the project and we get that sound for you.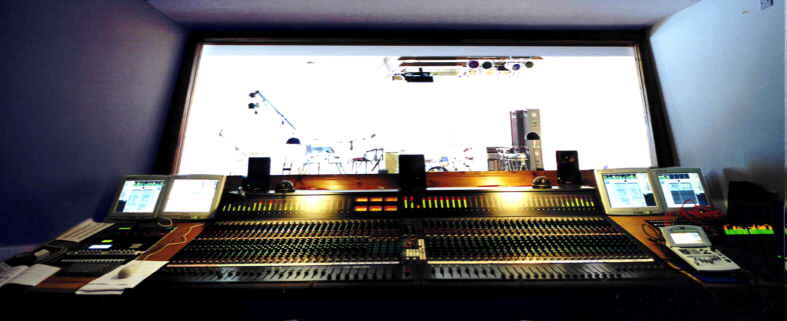 What sort of equipment is used?
Your project is loaded into Radar or even onto a reel-to-reel, two inch, 24-track tape recorder and mixed on our analogue desk using only analogue effects or effect lines. We can breath life into those cold digital tracks by using such methods as feeding the bass line into a large valve (tube) bass amplifier stack and mic'ing it up. We use a wealth of dynamic processors, reverbs and other effects, even to the extent of using more esoteric methods like mic'ing up a Leslie cabinet.
Sending us the project
When sending files to any studio (not just ours) here are the basic ground rules so that your project can be read by any of the usual DAWs:
1. All files as broadcast WAV or WAV files. These are the only formats that are universal to ALL hard-disk recorders.
2. DVD-R only.
3. ISO 9660 only (i.e. NOT 9660 + Joliet or 9660 : 1999) with ISO character set Standard and file name length at Level 1. Apples and PC burn software often defaults to 9660+ Joliet, which makes the file incompatible with most dedicated hard-disk recorders, so watch out for this one!
4. Burn speed x 4 max.
5. Each song in its own folder
6. Each track with a very short (never more than eight characters) title. So the kick drum can be K, the toms can be T1 T2 T3 and so on, snare top and bottom can be ST and SB, bass can just be B or BG and lead guitar is then just LG. There is never any need to write the title of the song onto each track title. Some transfer software programmes and some older DAWs just dump all letters after the eighth character, so going beyond eight characters can result in information getting lost. It is important that these titles are uniform, so the bass drum should have the same title or prefix for all songs.
7. Check your export by opening a new project on your DAW and re-importing theWAV files. If they come up the way you want them to, then you have exported them correctly.
8. Complete all editing before you send us the project. If the drummer is not dead on the beat or the bass player is behind the beat in one or two spots, cut and paste these into shape before you send us your project. Once it is mixed, that's it and that untidy bass or drum track is frozen in time.
9. Accompany your session DVD with a short printed letter describing the kind of sound you are looking for. If you want a specific sound and you have an example of that, send us a copy as a short clip, so that we know exactly what you want.
10. If in doubt, call us and we shall advise you and of course you are more than welcome to attend the mix session.
At present, we charge £235 inc. VAT for all separate mixing projects that are not part of a complete project bundle.
If you are interested, contact mail @ the-byre . com