We can do the full layout for your CD according to your instructions!
We can now provide a full CD booklet and cover layout service, incorporating your ideas and logos.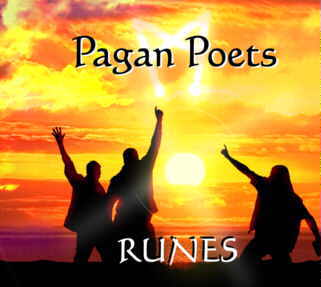 We provide a full service.
We provide a full layout service, or we can help you to create your own CD layouts. If you are ordering CDs from us, we are only too happy to help you by talking you through the creation process. We cannot, however, edit or alter your designs. We do of course check everything before it goes to the printer!
We can also provide a full DVD design service and there are many different packaging options, materials, sizes, etc.
If you have completed a design, but want us to ensure that it is print-ready, we can do this for you. We can work with InDesign, Illustrator, Quark, Corel Draw, Page Maker and several others. We cannot use MS-Publisher or MS-Word as these can cause severe problems. If in doubt, please contact us before you begin to work on your layout!
But if you want to do it yourself . . .
We provide a full CD layout service, but there is nothing to stop you creating your own layouts. There are however, some simple rules that you must follow if the layout is to be accepted by the printer. Please follow these steps one by one. If you get one wrong, then the printer will usually reject the project until it is corrected, leading to delays. For technical reasons, neither we, nor the printer can correct your designs or remedy any of the faults that may have occurred, so please follow these guide lines carefully!

1. Once you have finished altering your pictures in Photoshop, Picture Publisher or any other picture processing software, crop the picture to size (remembering that about 5mm of the pictures will be cut off at the edges of the layout) and convert it to CMYK format and store as a TIF file. You can use JPG files, but they are best avoided. The resolution has to be no less than 300 dots per inch on the CD, so to be on the safe side, store at 600 dpi or higher. Do NOT add any text to the picture at this stage.

2. Open a layout programme such as Corel Draw, InDesign, Page Maker, or Quark Xpress. Create a template of cut lines for the front, back and inside covers, remembering to allow about 3mm of picture beyond the cut lines (this is known as 'bleed') and to not place any key graphic elements such at text or bar code any closer than 5mm to the cut lines. Place the image and any other graphic elements such as bar codes onto a page that is larger than all of the CD template.

3. Enter your text onto the page and also place all vector based graphic elements such as squares, circles, etc. Remember the copyright and publishing notices and logos on the CD itself. Also remember to include the cut marks and the printers marks. If you are using spot colour on the CD, then enter the Pantone number on the page, or within the title of the file. Check everything several times and check all the dimensions and spellings of all names, etc.

4. Go into the document info function of your layout software and make sure that all images and other graphic elements are black and white, grey scale or CMYK. If anything at all is labelled RGB then you must delete it from the layout and recreate it as a CMYK file, store it and then place it once again in the layout programme.
5. Now click on all the text elements in your design and convert all texts to outlines or curves.

6. Now you can print to a pdf file or publish to pdf. Before you do, under PDF style, select PDF for Prepress or Press (depending on the version you are using). This is important, otherwise the resolution will not be enough for the printing process. Now you can save it.

Key dimensions for your templates

On-CD Spot colour on silver
CD outer circle 118mm diameter
CD inner circle 36mm diameter

On-CD CMYK on white
CD outer circle 116 diameter
CD inner circle 25mm diameter

Back cover
Outer total width inc. folds 150mm
Folds 6mm each
Back page width without folds 138mm
Height 117mm

Booklet and front cover
Width of each page 120.5mm
Height of all pages 119.5mm

Common Mistakes

RGB colour elements left on the page (This results in the printer creating seven separation plates, instead of four and the project cannot go ahead.)

Low image resolution (The print process is at 300 dpi, so all images have to be of higher resolution than 300. Any less and the printer will have to reject the file.)

Text entered in photo software and then supplied as a bitmap. (The result is text that is very un-sharp.)

Spot colours not provided as separate, grey-scale images. (The printer does not have the facilities to do a non-CMYK separation, this is a pre-press job, i.e. you should have done it!)

Text too close or even beyond the cut marks. (If it is cut off, it cannot be read!)

PDF files exported at reduced resolution more suitable for a webpage. (Use the Prepress export option or it cannot be printed.)

Forgetting the printers orientation marks for the on-CD spot colour prints. (If the background colour is not at the same angle as the text, you will only have yourself to blame!)

Forgetting to leave picture bleed outside the cut marks. (The guillotine is unlikely to hit the edge of the image exactly, as the paper can move a millimetre or two, so the result is a white edge at the cut.)
Not including cut marks and bleed at the edge. Failure to use cut marks and to not use bleed, means we have to reject the file.

Getting the page orientation wrong. The machine inserts the paper fold-first, so the front cover is always the right-hand side of the booklet. (Again, the printer will reject, or, worse still, your front cover will not be on the front!)

Coloured text too small or too thin. (Text that is not 100% black or white, has to be rendered out as a series of small dots and therefore must be made larger to be readable.)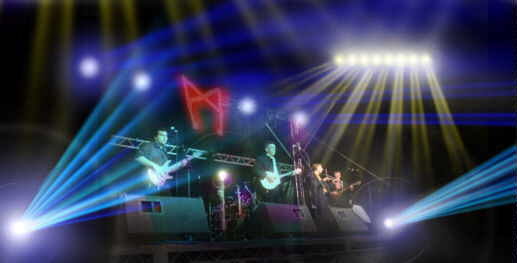 Frequently asked questions about printing and layouts
Why does it have to be PDF?
The PDF format was created by Adobe as a virtual printer that guarantees that every printer and computer that has a PDF reader that can print and display the publication exactly as it was intended. Previous formats such as EPS (encapsulated post-script) were not as tightly defined and lead often to confusion over font types and resolutions. For this reason, nearly all printers today only accept PDF files at pre-press resolution.
What is CMYK?
These are the standard print colours and it stands for Cyan, Magenta, Yellow and Key. Key is nearly always pure black. Cyan, magenta and yellow are layered onto one another to create all visible colours, so for example, magenta with yellow placed over it looks to us like red. This is the same process as mixing paints and is known as subtractive filtering. In theory, all three layered on top of one another should give us black, but the result is rather unsatisfactory, so a key is added for depth and also to provide clean lines for graphic elements such as text.
So, what is RGB?
This stands for the three primary colours of light Red, Green and Blue. Our day-time colour vision has three types of light sensitive cells that react to these three colours and VDUs and TV sets use these three colours to display full-colour images. Colour pictures can be stored on a computer as either RGB or CMYK.
Why is a TIF file better than JPG?
TIF is more properly known as TIFF and stands for Tagged Image File Format and is completely uncompressed. All colours and shading are fully represented. JPG aka JPEG (Joint Photographic Experts Group) can be heavily compressed and often the software defaults to a deep compression level that very noticeably reduces the quality of the picture. If you have to use JPG, use the highest quality and the least amount of compression.
What is spot colour and what is a Pantone number?
Spot colours are often used as a single colour printed on the untreated silver CD and is a colour not created using the CMYK process, but by the printer actually mixing the ink to that colour. To do this, he has a chart of colours known as the Pantone Matching System. The Pantone company originally made colour charts for make-up companies, but the system was so useful, that every other user of colours adopted them as a standard and now the Pantone colour lists are included in most layout programmes. By giving the printer the Pantone number, you are telling him exactly which colour ink to use.
Can I use full-colour on the CD itself?
Yes, of course. The CD has to then be printed with a white surface and is then printed over, using the CMYK process.
Do I have to use a plastic so-called jewel case?
No, there are literally hundreds of different types of cases and all types of shapes and sizes. You can even have your CD at a different size and shape, it is only a question of cost! You could even have a square CD inside a round package. But the jewel case is the standard and is the cheapest option, other than a simple sleeve.
What software do I need to create a PDF file?
Some layout software such as Corel Draw and Adobe Creative Suite comes bundled with a PDF writer, but most do not and so you should always check before comparing prices and parting with money. You can of course use just about any layout programme and get Adobe Acrobat. This programme works as a virtual printer and so you export your finished artwork by executing the Print command and choosing the Pre-print or Print (i.e. highest resolution) option.
If we are doing the CD covers for you, we need
A good selection of suitable high resolution pictures for all pages that are to carry images. You must own the copyright for these images, or have cleared the usage of the images with the copyright owner. Remember that CD cover pages are all square and need spaces to carry texts, so do not crop images, as the layout artist may need what otherwise would be 'empty' space in the picture for texts and titles. Do not process the images to make them appear better, as this is best done by the layout artist. So please do not crop, colour-enhance, increase or decrease contrast or sharpen the images.

All logos and other symbols to be placed on the cover or on the CD. This can be as an image file, such as TIF, or as a PDF file.

The various texts as they are to appear on the CD and listed according to page. These should be TXT files only and never a word-processing file, such as DOC or RTF, as these can contain aditional commands that prevent use in layouts.

Remember that complete CD projects to be replicated, must be accompanied by the relevant MCPS documents. We can help you with the MCPS formalities.
If you want us to complete or alter your design, or create a PDF for you, we can assist with designs done in most versions of Adobe InDesign, Quark Xpress, Corel Draw, Adobe Illustrator and Page Maker.
We cannot alter or help with any other design programmes.
We charge £200 + VAT for all CD layouts that are not part of a complete project bundle.
If you are interested, contact mail @ the-byre . com